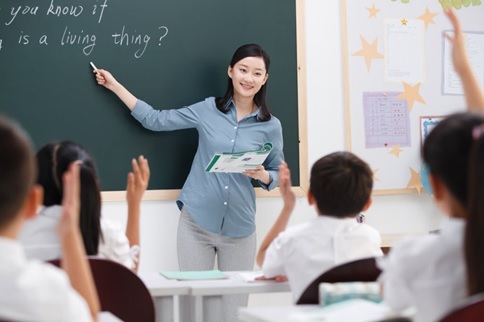 A TEFL course in Thailand will open a window of opportunities for people to work in schools in Thailand as English teachers. These TEFL/TESOL courses are not just about working in Thai schools but also teaching in various international schools, public schools, private schools, and any language institution. TEFL training is of great help and provides a ton of benefits for aspirants and professional teachers who are looking for ESL jobs abroad and Thailand has a huge demand for the English language to hire TEFL certified teachers in bulk.

Apart from English teaching jobs in Thailand, there are numerous job opportunities in Thailand. Expat jobs in Thailand are in abundance and a young foreign crowd is present there. Also, there are many office jobs in Thailand for foreigners who do not want to teach English in Thailand. They must have authentic work permits and clean criminal background, along with other eligibility criteria to work in Thai offices. Moreover, if you have a basic understanding of the Thai language, working in Thailand will be super smooth for you.

Freelance jobs foreigners do in Thailand are also quite captivating and support the foreigners with a good amount of income. People are loving the Thai culture because of its mindset and plenty of genuine opportunities to earn money.
Technical Sector:
Technical jobs in Thailand pay awesome in web development and design, information technology, and cyber security. Programmers with PHP back-end development skills and iOS and Android mobile app development have a great career prospect in Thailand. Cities like Bangkok, Phuket, Krabi, etc., are the hubs where foreigners can get plenty of tech jobs.

If you have at least three years of experience in the tech field, Thailand is a great place to establish yourself in your area of expertise. The payscale is absolutely lucrative and you can get a stable working permit, subsidized tax home, and government healthcare.
Education sector:
A TEFL certification course will provide an ample amount of opportunities for English teachers to teach in Thai schools. To be very honest, the job market for TEFL qualified teachers in Thailand is pretty high. Therefore, it is always recommended to go for an Advanced Diploma in TEFL course Thailand to get recruited in schools in Thailand. If you have observed teaching practices or have prior teaching experiences, you'll be preferred more by TEFL recruiters.

You can teach elementary kids, young learners, teenagers, etc., if you have a TEFL certification course, and a Bachelor's degree. However, if you want to teach in the universities, a PG Diploma in TEFL course along with a Master's degree is always preferred by the administrators and recruiters. Having a TEFL certification in Young Learners or Business professionals can let you teach these two niche markets and the corporate sectors in Thailand.
Hospitality and Tourism sector:
Besides becoming a TEFL teacher in Thailand, the second most popular industry to work in is the tourism industry. If you love cooking and have spectacular culinary skills, finding work in the many beach-located restaurants will be a breeze but you must have relevant experience as well. This is because tourism is one of the most essential economic boosters of Thailand, the beachside restaurants provided excellent service to tourists. Expatriates manage most hotels in Thailand and this is an excellent opportunity to throw your hat in as a hotel manager.
Diving instructor:
An astonishing fact is that the salary of a TEFL teacher will be the same as that of a diving instructor, just imagine the demand in the driving sector, therefore! Making diving a lucrative job opportunity that promises travel across the globe and as you become more experienced, your income increases proportionally. You will need to join a driving school and train in one of the common diving spots in Krabi or Koh Tao to acquire certification from The Professional Association of Diving Instructors (PADI).
Online jobs:
Freelancing is a significant option for work for foreigners in cities like Bangkok, Chiang Mai, Krabi, Phuket, and so on. You can also sell online services such as SEO research, social media support, video animation, and graphic design. The online platform will connect you to verified customers for a small percentage of your salary.

Instagram marketing is the real deal-breaker these days and if you have a fascination for vlogging, you can go to the famous vacation spots and start working on the channel. Trust me, this will fetch you quite a good amount of money.

To end with, apart from TEFL teaching in the schools in Thailand, there are numerous job opportunities in Thailand where the income is extraordinarily good. A TEFL course in Thailand will help you fetch your classic ESL teaching jobs in the metropolitan cities of Thailand. However, the option job opportunities being mentioned above also pay lucrative salaries.