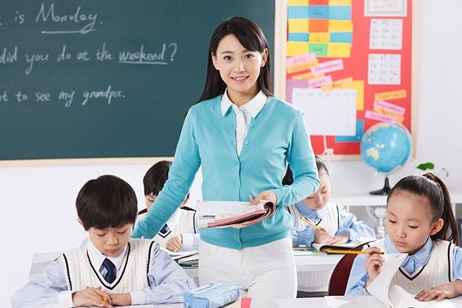 Thailand is having one of the largest markets for English teachers in the world. TEFL course in Thailand is the prime key to getting English teaching jobs in Phuket, Thailand. Jobs in Phuket, Thailand for foreigners are abundant in number because the demand for learning English among Thai people is gigantic. Therefore, if you have the required eligibility criteria then you can easily land one of the English teaching jobs in Thailand. Besides, while teaching in any school in Thailand you can also teach English as a foreign language to people online for an extra source of income.
How to apply for an English teacher in Thailand?
ELIGIBILITY CRITERIA:
Well in order to teach in Thailand you must have a minimum of 120 hours TEFL certification course. If you have an Advanced TEFL or a Diploma in TEFL then you're to be considered superior to others. Moreover, if you have prior teaching experience it will become easier for you to teach English in Thailand. People often wonder if they can become English teachers in Thailand without a TEFL degree. Well, you definitely can but in that case, you'll be counted as a volunteering teacher and will not be entitled to any salary.

You must have a Bachelor's degree to become a TEFL teacher in Thailand. Public schools, private schools, international schools, and other language institutions hire TEFL teachers across the globe as the number of learners is quite high. However, if you teach English in universities in Thailand you must have a mandatory master's degree along with a certificate in TEFL programs. Phuket is one of the happening cities in Thailand where you can get highly paid TEFL jobs along with other perks.
PEAK HIRING TIME:
Generally, Thai schools establish a one-year contract with TEFL teachers but half-year contracts are available on a semester-to-semester basis with bonuses for each semester. The peak hiring time is during the month of February and March as Thai schools run from May to February with a month of semester gap in between. However, some schools hire teachers during October and November as well.
VISA AND WORK PERMIT:
Employers in Thai schools help TEFL teachers with the visa procedures. Usually, TEFL teachers come to Thailand on a 30-day tourist visa and then head off to a nearby country for a "visa run." You will require a non-immigrant B visa to get a work permit in Thailand as an English teacher. Each embassy has different requirements so, before going forward, have a conversation with the embassy people. These are the certain things required to have a non-immigrant B visa in Thailand.
Passport with at least 6 months validity and two full blank pages
Passport photos
Original copy of the bachelor's degree
Certified clean criminal background check
Visa application fee (depends on the country you're from)
Various documents that should be provided by your employer upon hiring
In order to avail of the work permit, the first step is to get your passport with the non-immigrant B visa affixed. Along with that, you need documents as per the requirement of the school that is hiring you, passport sie photos, original copy of the Bachelor's degree, a valid medical certificate issued by a Thai doctor, and e certificate of prior teaching experience if any.

After you're done with acquiring the work permit, you have to go for a teaching license but breathe, this is the final step. To become a teacher of the English language apart from Online TEFL certification or in-class TEFL certification or a TESOL course, you must have this teaching license. You need a legit work permit for that and the remaining items required for a non-immigrant B visa and a work permit.
Types of schools that hire TEFL teachers and related information:
You may be required to teach English to different types of students in Thailand be it, young learners, adult learners, or business professionals. There are various schools that hire TEFL-qualified teachers to teach Thai students and the opportunities are vast. To work in Thailand as an English teacher you do not have to be a native-English speaker at all. Thai schools hire both native and non-native English teachers equally and it is totally dependent on how fluently and correctly you speak English.
Public Schools
Public schools are huge in number that hire TEFL teachers and you can get explicit training from the Thai Ministry of Education prior to teaching. Class sizes in public schools are rather large (around 50 students per class) compared to private academies. You won't be getting much vacation if you teach in public schools. and typically 2-3 months of paid vacation per year are available. Approximately, the working hours are 40 a week and the salary is USD 900 roughly.
Universities
Over here, the working hours are quite low, at around 1-12 hours a week, and a similar salary compared to public school teachers. An ideal candidate who'll be teaching English in Thai universities must have a MAster's degree along with prior teaching experience. Moreover, there are opportunities to supplement a professor's salary with side work.
Private Language Academies
The working hour in private language academies is quite flexible where you can teach anytime from early morning till evening. Class sizes are smaller than public schools, with around ten pupils per class. You can even find opportunities for teaching math, science, and other subjects within these academies. Salary is basically at an hourly rate where you can get USD 20 per hour and not more than 20 hours is required to be invested in the classroom per week.
International Schools
International schools are in significant need of foreign teachers and can require a teaching qualification from your home country, similar to university positions. Once you're eligible according to their criteria, there is a notable boost in salary compared to other teaching positions. You can expect to earn anywhere from $3,000-$5,500 USD a month in an international school, and that is absolutely mouth-watering!
Private Tutoring
Depending on the details of your work agreement or contract, there are opportunities to work as a private tutor in Thailand in addition to your regular paid teaching. Private tutors earn around USD $9-$15 per hour.

The cost of living in Phuket, Thailand is very moderate and hence, you do not have to spend much on food and other items. Certain schools in Thailand provide accommodations or housing allowances but it suggested not to expect that. Well, even if you do not such either of those perks, you can rent an apartment as the housing rent is not that expensive either. For the start-up cost, we'll recommend you land Phuket with USD 1000 excluding the visa, work permit, and teaching license fee.

Thus, a TEFL course in Thailand will help to go through a thorough lesson plan and practical lessons as well so that you can observe teaching practices. Jobs in Phuket are easily available where the working hours are not that tedious. Therefore, you can enjoy your weekends by exploring the destinations. You can have your cake and eat it too!