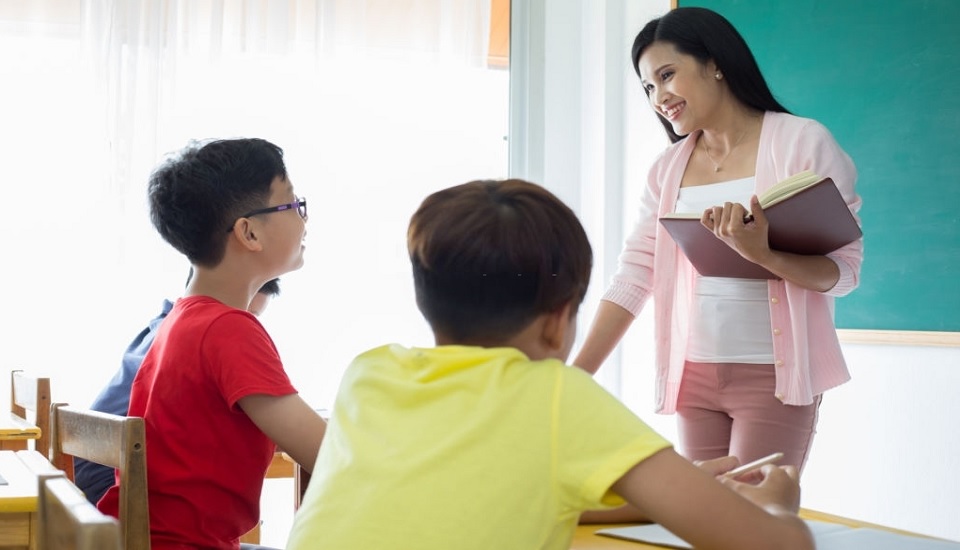 Teaching English In Thailand Is One Of A Kind
30th October 2021
Teaching English as a foreign language is one of the most trending jobs in the global market. The non-English speaking nations are hiring candidates all across the globe as English teachers in their countries. Land of Smiles, Thailand is a fast-growing nation in Asia that is providing opportunities to candidates to teach the English language in their schools.

Teaching English in Thailand is a happening event. To teach in Thailand, one must be very well accustomed to the culture of Thailand. Besides, English teaching jobs in Thailand require a mandatory TEFL course certificate. Teaching English as a foreign language or TEFL course is a crucial requirement in Thailand to get hired in teaching positions.
TEFL courses:
There are various levels of TEFL courses. They are a Live online TEFL course, International TEFL certificate, International TEFL diploma, International advanced diploma in TEFL, International PG diploma in TEFL, Certificate in TEFL young learners, and Certificate in TEFL business learners.
Aspirants, as well as professional teachers, can apply for the TEFL courses. The courses are available in both residential and online mode, and candidates receive a globally recognized certificate after finishing the course off.
Teaching English in Thailand:
The month of May and November are the cream time when one can find English teaching jobs in Thailand. Along with the TEFL certification, a 4 years degree is a mandatory requirement to teach English as a foreign language in the Land of smiles.
The teaching experience can be gained in multiple educational as well as business organizations in Thailand. The teachers get opportunities to educate young learners and young adults in public or private schools. Another special scenario is that teachers can also educate business professionals, young learners, and children in many language institutes of Thailand.
In the case of an interview, the Thai people believe in a face-to-face conversation. However, some institutes do conduct an online mode of the interview via skype. A prior experience in teaching the English language sometimes becomes impactful in getting jobs in highly reputed institutions. Often, an experienced teacher gets paid higher than the freshers.
The teachers usually get a Non-B immigrant visa like a work permit. The cost of living depends upon the job location and also the salary of the teachers. They work under contracts that mainly range from 5-12 months. An English teacher in Thailand earns USD 850-1000 per month.
An ample amount of opportunities are scattered in the famous cities of Thailand like Bangkok, Pattaya, Phuket, Chiang Mai, and Nakhon si Thammarat. Smaller cities also provide opportunities for teachers to teach English in Thailand.
Work and Vacation:
Being one of the notable tourist destinations, it is another reason why people look for English teaching jobs in Thailand. The region of Isaan which is situated in the northeast part of Thailand offers multiple schools for the eligible candidates to teach in. The cost of living is really low in this area and the exotic view is the icing on the cake.
Teaching in the schools of Krabi town is extremely pleasant. Krabi is a coastal town and has two stunning beaches, Railay and Ao Nang. one can have the opportunity of teaching in government schools also in Krabi. This town is always full of excitement and delicious Thai cuisines are the center of attractions.
Koh Samui, famous for its perfect island vibe also provides opportunities to teach English in the local schools. The only problem with this town is that being a super cool tourist spot, the cost of living is higher than the salary.
If someone is a huge fan of adventures, then Chiang Mai is the best-suited location for him/her. This city is full of adventurous spree like trekking, mountain climbing, forest safari, and so on. Language schools are popular institutions where teaching opportunities can be easily found.
A huge quantity of TEFL jobs is available in Bangkok. The city is having a charm of its own. Exploring the culture of Thailand will be the best option if someone is in Bangkok. Plenty of temples are there in the city with rich cultural heritage and mesmerizing views. Government schools, private schools, and language schools are the institutions that offer TEFL jobs.
Apart from all these cities, there are many other places that welcome foreign teachers to teach English to Thai students.
The Thai Culture:
As discussed earlier, having a TEFL certification is a smooth way to get a work permit as an English teacher in Thailand but there is another intangible aspect that counts in. One must have a thorough knowledge of Thai culture before stepping into the country as a working professional.
Buddhism being the predominating religion in Thailand, the people are mostly peace-loving and prefer avoiding chaos. Respect and face loss matters a lot and they tend to stay refrain from saying 'NO' in public. The Thai people are patriotic and they boast of being the only country from South-eastern Asia, not being ruled ever by any European country.
One has to be very much careful around any monk in Thailand. The monks are being considered supremely powerful and in case of any nuisance around them, the public might revolt. People also consult the monks before any holy celebration. They are quite superstitious and have huge faith in spirits and ghosts.
Public display of affection in Thailand is a big NO-NO. The touching of heads is strictly prohibited in Thailand, and one must not be too touchy in the streets or any public place. Pointing a finger at someone is considered to be discourteous.
If all these points are kept in mind, then becoming an English teacher in Thailand is no big deal!
Written By : Chaem Choi
---