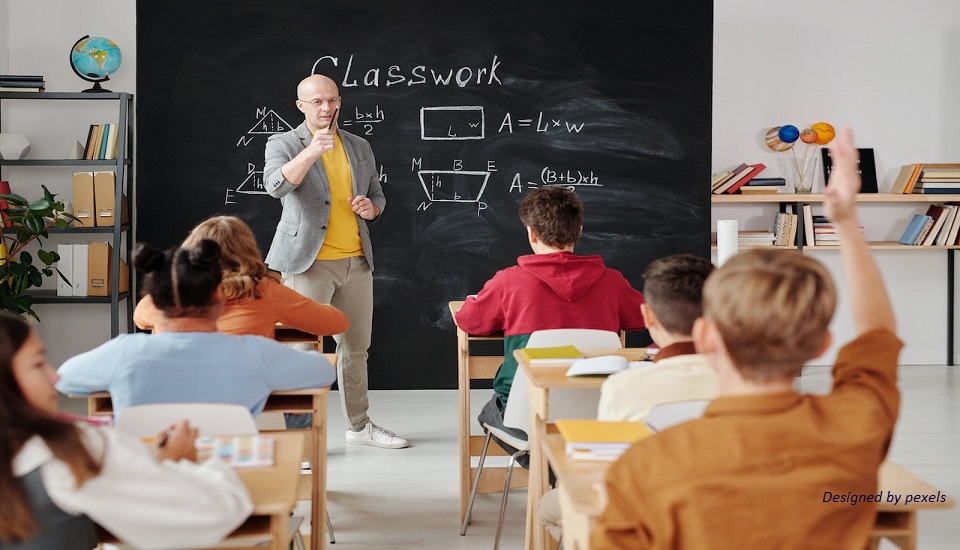 ELL Students Online - 5 Effective Strategies To Teach Different ELL Levels
1st March 2023
Research reveals that more than 4.8 million kids in the world are English language learners (ELLs) and the number continues to surge.
Even though these students do not learn differently from their native English-speaking peers, they do have specific educational needs that need to be paid attention to. As ESL teachers, you must be ready to face a class where students will come to you with little or no knowledge of English. Thus, you need to feel prepared regardless of whatever ESL level of students you come in contact with.
If you find this nerve-racking for an online setting, here are some tips to calm your nerves.
5 Strategies To Tackle The Challenge Of Different ELL Level
Here are some of the best techniques to help you deal with different levels of English Language Learners:
1. Employ Strategic Seating
Since in an online class, you cannot be physically present and neither will your students, you need to place them in an effective seating arrangement. Group, you advanced students with a beginner or you can create groups of mixed level or same level. Since it's a virtual setting grouping students is a fun task in itself and they can learn more from one another.
Pairing strategically not only allows you to include more challenging materials in the class but the students can also rely on one another and try to solve problems together. This will also foster peer bonding, collaboration, and teamwork as they are too far away from experiencing them.
2. Offer Multiple Levels For Same Activity
Even when you are teaching a specific topic, there are ways to expand the assignment to challenge the students who need it. Decide the activities and the difficulty level depending on the level and capability. Like if you are teaching a lesson on basic conversation, then for beginners you can discuss only the greeting words.
While at the intermediate level, they can write down at least three basic conversational sentences. Advanced students can work on a role-play activity where they enact a situation with their own dialogues. Doing this will not only ensure you teach the basics but also appropriately challenge advanced-level students.
3. Teach Same Concept Multiple Ways
When you are catering to different learner levels, it is equally essential to incorporate various teaching styles. You can start your lessons by giving lessons verbally to cater to the auditory learners. Even if you have students who are not fluent in English, they can learn a great deal by listening to a native English speaker.
You can also use a whiteboard or a dry-erase board to teach your lesson. This can e helpful for both advanced and beginners to learn the spellings and understand the meaning of the word. On top of that, you can also use visual aids like videos or a projector to show your lessons. This will help them register for the lessons fast and practice their pronunciation as well.
4. Incorporate Games
Games are a great way to keep learners involved and engaged. With gamification receiving all the hype, teaching with the involvement of games can be an excellent way to enhance their listening and speaking skills. To make learning fun you need to select the teams strategically.
Avoid pairing all beginners or advanced students in the same team instead have a mix and match. Also, ensure that every student is actively participating and to keep them motivated have a reward for the winners. The main challenge is to make them have fun, so select games or activities that will be exciting for both advanced and beginners.
5. Provide Personal Attention
Every language student deserves special attention since they are learning something that they have never encountered before. Hence, make an opportunity to connect with your learners on a personal level. Reach out to your beginners or new students as they are the ones who require help the most.
Since they are not proficient in English, your communication might be very limited. But as an educator, you will be able to gauge the challenges they are facing. Furthermore, you may think your advanced learners are more confident than the beginners but they might have their own struggles. So connect with them to learn about what extra help and opportunities can be offered to them.


Help Your Students Excel
Teaching different ELLs might not be an easy feat but with these tips and techniques you can gain confidence and your students will be optimistic and eager to learn from you. Thus, if you are gearing up for a new adventure or are figuring out how to help your students learn a bit better, consider pursuing a 120 hours TEFL course online and use the ideas to help your students excel.

Written By : Sanjana
---