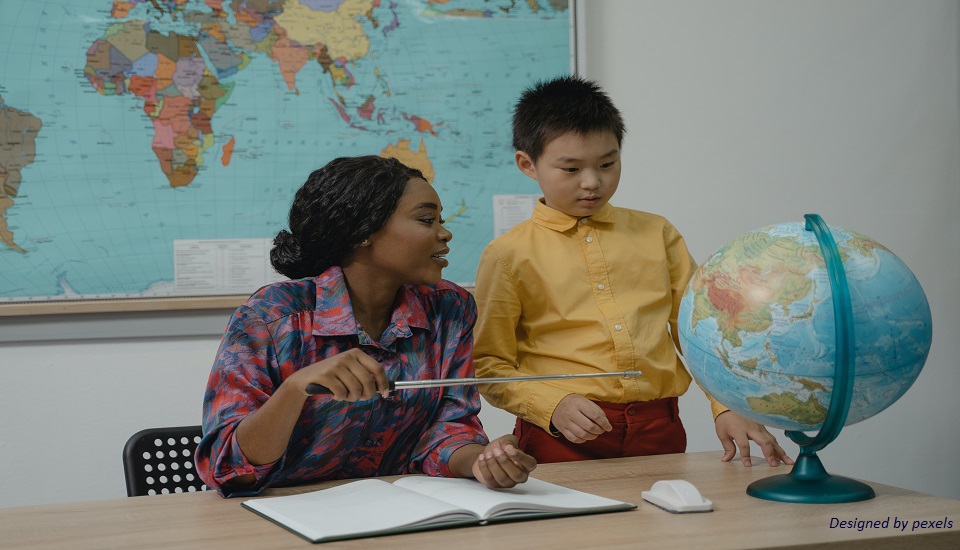 Live Your Dream Life In Thailand: 7 Beautiful TEFL Locations In Thailand To Teach
7th July 2023
Anybody who wants to start their TEFL teaching journey they all have one common wish, that they will get to travel to their favourite destination to explore different cultures and experiences around it. Becoming a TEFL teacher not only helps to fulfill the personal life goals of the experienced or ana spiring teacher but it also helps to make a positive impact on every student's lives as well.
One of the most popular and beautiful countries which has several cities filled with rich culture, stunning landscapes, and friendly locals, is Thailand. Additionally, Thailand also filled plenty of opportunities for quality TEFL teachers, especially those who have pursued courses like the 220-hour International Diploma in TEFL.
Because according to bangkokpost.com, the English proficiency rate in Thailand is comparatively lower than the other Asian countries, and their Govt. wants to improve this situation by hiring and welcoming capable TEFL teachers.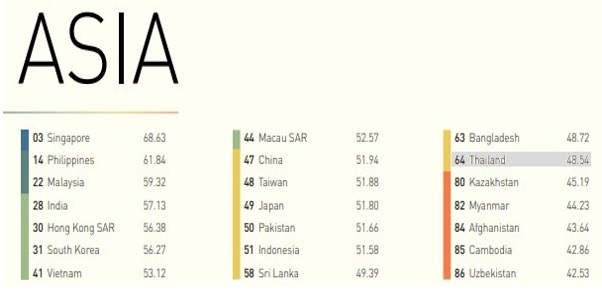 Source: bangkokpost.com/thailand/general/1570042/thai-english-proficiency-drops

This situation in Thailand has opened the door of opportunities for every seasoned and aspiring TEFL teacher to teach and enjoy their life by teaching in different TEFL Locations in Thailand.
So, without any further delay, let's get to know the 7 most stunning and beautiful TEFL locations in Thailand, which offers unique experiences of living and opportunities to teach non-native English speakers to change their life for good.
Hey, do you follow us on Social Media? We regularly share upgraded educational content, tips, feedback and more. Check us out by clicking the profiles here - Facebook / Twitter / LinkedIn / Pinterest / Instagram / YouTube
7 Different TEFL Locations in Thailand
1. Bangkok
Bangkok, the capital of Thailand, is a bustling metropolis that offers a distinctive fusion of modernity and old-world charm. Bangkok offers TEFL teachers an immersive cultural experience with its bustling street markets, beautiful temples, and exciting nightlife.
Bangkok is also one of the most popular TEFL locations in Thailand as well for those looking to begin their TEFL teaching career in Thailand because it is also home to a wide variety of language schools and private or govt. schools.
2. Chiang Mai
Chiang Mai is one of the cities in Thailand located in the mountainous region of northern Thailand which is filled with traditional markets, beautiful temples, and rich in taste foods as well which could give the authentic Thai experience for the expat TEFL teachers.
This city is also known for its strong community of ex-pats Teachers who came to build their careers as well because the people here are quite welcoming and supportive of TEFL teachers. Additionally, Chiang Mai is also surrounded by a lush countryside view, which is the perfect place to begin your TEFL journey if you're a nature lover as well.
3. Phuket
Phuket is the ideal TEFL teaching location for you if you're attracted to white sand beaches, clear waters, and a laid-back island lifestyle. Phuket, the largest island in Thailand, is situated in the Andaman Sea and provides residents and visitors with a tropical haven.
In addition to having beautiful beaches, Phuket also has exotic nightlife, world-class resorts, and a variety of water sports to enjoy. TEFL teachers can grow their teaching career and at the same time enjoy a luxurious and laidback lifestyle in Phuket as well.
4. Krabi
Krabi is one of the most beautiful cities with its natural breathtaking beauty, which is situated in the southwestern coastal part of Thailand. Krabi is the perfect and ideal destination for beach lovers and outdoor experiences as it offers towering limestone cliffs, crystal-clear waters, and idyllic islands.
TEFL teachers can do their jobs on weekdays and enjoy their weekends by exploring nearby national parks, hiking to stunning viewpoints, or simply relaxing on the exotic beaches to recharge themselves. For those TEFL teachers who want to escape the hustle and bustle of city life and want to live in a place that is friendly as well, then Krabi is the go-to destination for them.
5. Pattaya
Pattaya is one of the desired destinations and it's generally on everyone's wishlist to travel at least once in their life which is situated on the Gulf of Thailand. Pattaya is also a lively resort city that offers a unique blend of exotic lifestyle and natural beauty at the same time. Pattaya offers, lively nightlife, and stunning beaches and it also has world-class golf courses as well.
TEFL teachers in Pattaya can enjoy a vibrant social scene while immersing themselves in Thailand's rich cultural heritage. The city is also home to a wide range of international schools and language centres, making it a popular choice for TEFL certification.


What Documents Will You Need to Teach English Abroad?
6. Koh Samui
If you're looking for a TEFL location that combines natural beauty with luxury, Koh Samui is the perfect choice. Located in the Gulf of Thailand, Koh Samui is known for its palm-fringed beaches, luxury resorts, and upscale dining options.
TEFL teachers in Koh Samui can enjoy a relaxed island lifestyle while immersing themselves in the beauty of Thailand's natural landscapes. The island also offers a range of water activities, such as snorkelling, diving, and paddleboarding, making it an ideal location for those seeking adventure and relaxation.
7. Pai
Pai which is situated in the mountains of northern Thailand, Pai is a small town known for its laid-back atmosphere and bohemian vibe. With its picturesque landscapes, natural hot springs, and vibrant arts scene, Pai offers a unique and off-the-beaten-path experience for TEFL teachers.
The town is also home to a diverse community of artists, musicians, and travellers, making it a creative and inspiring environment. TEFL teachers in Pai can enjoy a slower pace of life while immersing themselves in Thailand's natural beauty and cultural heritage.
Tips for Choosing the Right TEFL Location in Thailand
Thailand is one of the countries in Asia region that not just offers stunning places, rich culture to aspiring or experienced TEFL teachers who have pursued courses like the 220-hour International Diploma in TEFL, but has lots of teaching opportunities as well in different TEFL Locations in Thailand, because Thailand Govt. wants to improve the English proficiency rate of their Thai population.
You can choose from any above-mentioned cities of Thailand to start your TEFL teaching journey, however, we would also suggest you consider several factors such as cost of living, climate, local attractions, and the availability of language schools as well to make your TEFL journey in any location of Thailand both career and personal life rewarding.
Find the right course for you and try out the course. Contact us at - +6621055721. You can also mail us at asiancollegeofteachers@gmail.com.

Written By : Abhishek
---