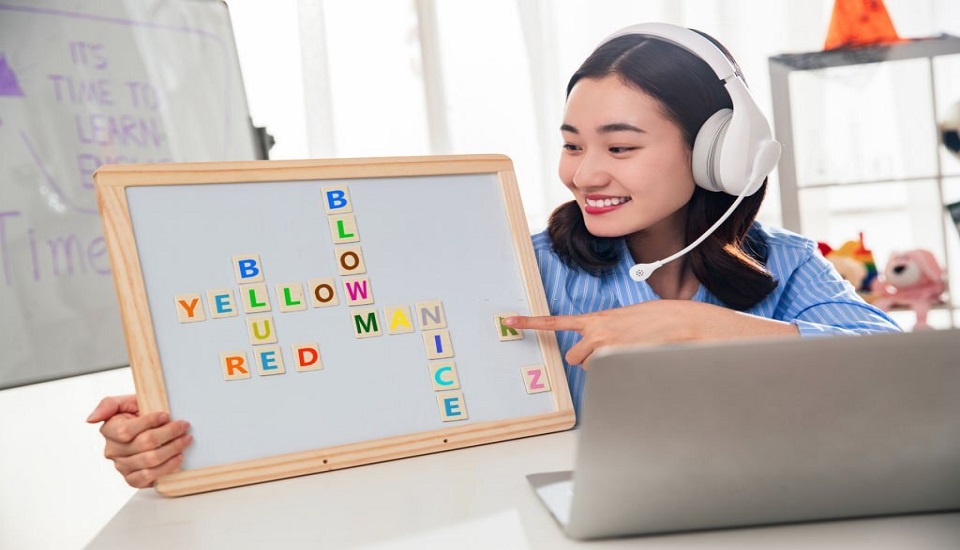 How To Teach Conversational English Online?
23rd May 2022
We are living in a world that has taken a huge digital leap where one can both teach and learn from the comfort of one's home! Teaching English online is becoming extremely popular among the new age educationalists mainly because of the flexibility and benefits it offers.
Teaching Conversational English is much more than mere freelancing-it is a window into another culture. Learning to teach conversational English, you'll also develop the skills to articulately interact with a global world.
What does conversational English mean?
There is a high chance that a native speaker will communicate in conversational English every day.
But what is this conversational English?
Conversational English is exactly how it sounds like: speaking English naturally and conversationally. So, if you are looking to be an online conversational ESL teacher but are worried about teaching conversational English, you have no reason to worry. You will learn naturally because both the process and the language is natural.
You'll be aiding students to enhance their listening skills, pronunciation, and grammar so that they can effectively communicate in English. You can train them about the internal factors of the language like how it sounds which is quite different from how it is rigidly explained in a textbook.
Let us now look at the steps to teach conversational English:
How to teach conversational English online?
1. Prepare lists of questions
We all know that everything we want to achieve becomes easier if we start preparing it and teaching conversational English online is no different. Asking various kinds of questions to ask your English language learner is a great way to start and give them center stage. Having a varied list of questions will help you to evaluate the capacity level of your learner and challenge them.
Start with the simple questions like:
"How are you?"
"How old are you?"
Once you are able to understand their comfort level in answering those kinds of questions, you can move on to questions like: "How would you describe your personality?"
2. Answer your own questions
If the student is unable to or shies away from answering the questions you just posed, do not hesitate to answer yourself. By modeling, you allow the student to hear another way the question can be answered. You can also take the help of their answers and utilize them in building up your own response to represent various ways of using follow-up questions or keeping your opinion.
3. Talk slowly, but don't treat them like they're a kid
Proceed slowly unless they are a kid! But if you're teaching conversational English, then there is a high chance you are dealing with an adult and thus you need to treat them like one. If you talk slowly while teaching English language learners, it allows you to stop when they're confused, and answer their questions or clear their confusion.
4. Choose common topics keeping in mind the student's opinion.
Many English language learners have a set of goals they wish to work on when it comes to speaking English. Some want to grasp the language for cracking interviews, some to ask for a raise at their job (in English!), others simply want to upgrade or enhance their English speaking skills to sound like a native speaker. Others want to learn it just to go on a vacation!
5. Get TEFL Certified
TEFL Certifications are a great way to win a well-paying English teaching job, and it acquaints you with the skills that are more than just learning conversational English. Moreover, you also gain an online certification.
The course can be attained at an affordable price and it will open a door to teaching opportunities, even if ESL is not in your long-term plan. You will learn many tips for teaching conversational English online and in person, which will be of real use in building your career in teaching English.
Teaching conversational English online is an interesting job where you can expect a lot of fun. You get to meet new people and guide them hem into speaking flawless English. Online TEFL Course programs will help in order to launch your international teaching career. So, if you are looking to be a conversational English Tutor, the above-mentioned points will be a guiding path to reach your goal!

Written By : Chaem Choi
---