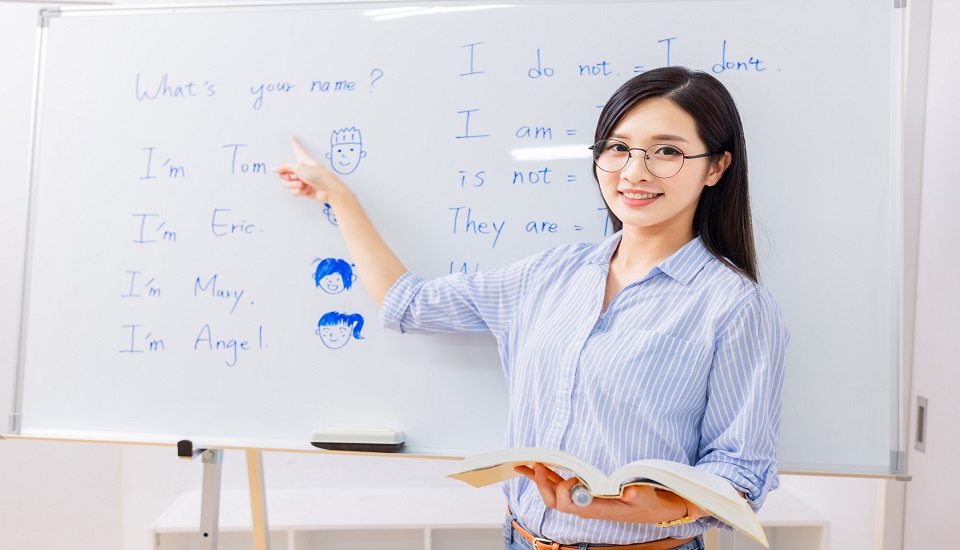 Dedicate To Lifelong Learning And Enhance Your Resume With TEFL And TESOL Micro-Credentials
22nd March 2023
In today's competitive job market, it is essential to have a variety of skills and qualifications to further your career. Constant learning and professional development are the hallmarks of being a great teacher. Thus, it is essential not to get out of date and stagnant in terms of skills, knowledge and thought processes. One way to achieve this is by upskilling yourself withmicro-credentials for TEFL/TESOL.
These credentials are specialized qualifications that demonstrate a particular skill set or knowledge in teaching English as a foreign language (TEFL) or teaching English to speakers of other languages (TESOL). Stay tuned to learn how micro-credentials can turn your life upside down and give you the life you have always waited for.
Micro-Credential Courses Currently Available For Teachers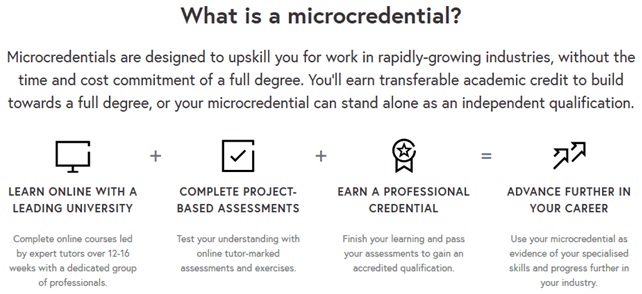 Source: www.classcentral.com

Some of the recently available micro-credentials courses are:
Error Correction In EFL Classroom
Teaching English As A Global Language
Teaching English Using Video And Podcasts
Teaching IELTS, TOEFL
Material Development For ESL Classroom
Teaching English as a Volunteer
Teaching English as a Christian Service
Games And Activities For Online Classroom (Young Learners, Adolescents, And Adults)
Concrete Career Benefits Micro-Credentials Can Guarantee You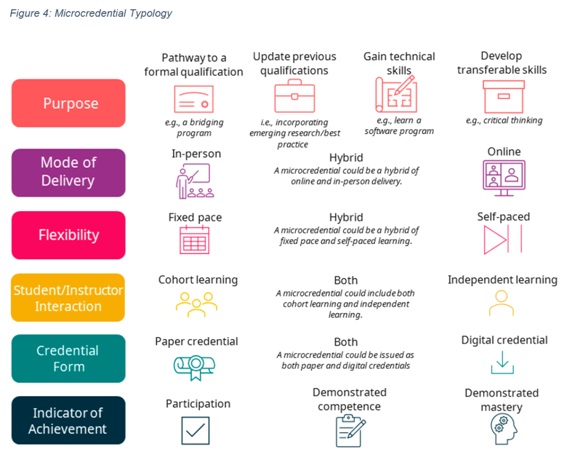 Source: www.tonybates.ca

Here are some perks of getting certified in a micro-credential TEFL/TESOL Course:
1. Increases Your Employability
One of the most significant advantages of upskilling with TEFL/TESOL micro-credentials is that it can significantly increase your employability. If you're looking to start or advance your career in the field of teaching English as a foreign language, then having a TEFL/TESOL certification is essential.
Employers prefer candidates who have these qualifications as they demonstrate a higher level of competence and professionalism.
2. Expands Your Skillset
TEFL/TESOL micro-credentials also offer an opportunity to expand your skill set. The credentials cover various areas such as grammar, pronunciation, and lesson planning, among others.
Upskilling with these credentials can help you learn new skills that can help you become a more effective teacher. These skills can also be transferable to other areas of your life and career.
3. Enhances Your Professional Development
Continuing professional development is essential in any career. It helps you keep up with industry trends and stay ahead of the competition. Upskilling with TEFL/TESOL micro-credentials is an excellent way to enhance your professional development.
The credentials are designed to help you keep up with the latest teaching methods and techniques. This can help you remain relevant in your field and demonstrate your commitment to your profession.
4. Increases Your Earnings Potential
Upskilling with TEFL/TESOL micro-credentials can also increase your earnings potential. According to studies, teachers who hold TEFL/TESOL certifications earn more than those who do not have these qualifications.
This is because employers are willing to pay more for qualified and experienced teachers. By upskilling with these credentials, you can increase your chances of earning a higher salary or landing a higher-paying job.
5. Gain International Exposure
TEFL/TESOL micro-credentials can also help you gain international experience. Teaching English abroad is an excellent way to gain cultural and professional experience. These credentials are recognized worldwide, making it easier for you to find work in foreign countries.
This can be an excellent opportunity to explore new cultures, learn new languages, and make a difference in the lives of others.
6. Widens Your Career Opportunities
Networking is essential in any industry. Upskilling with TEFL/TESOL micro-credentials can help you connect with other professionals in your field. The credentials are offered by various institutions and organizations, providing an opportunity to network with other professionals. This can be an excellent way to share knowledge, learn from others, and find new job opportunities.
7. Improves Your Confidence
Upskilling with TEFL/TESOL micro-credentials can also help improve your confidence. As you learn new skills and techniques, you become more confident in your abilities as a teacher.
This can have a positive impact on your teaching, making you more effective in the classroom. A more confident teacher is also likely to be more comfortable in leadership positions and more successful in their career.
Polish Your Resume To Be One Step Closer To your Dream
In conclusion, upskilling with TEFL/TESOL micro-credentials is an excellent way to further your career. To start reaping the benefits, first consider pursuing an International Diploma in TEFL and then sign up for as many micro-credentials as you like. Once you get certified you will be able to put what you learn into practice immediately in a classroom. Use the targeted training to enhance your resume, earn credentials, continue your professional development t and showcase your fair share of an advanced career.
Written By : Sanjana
---