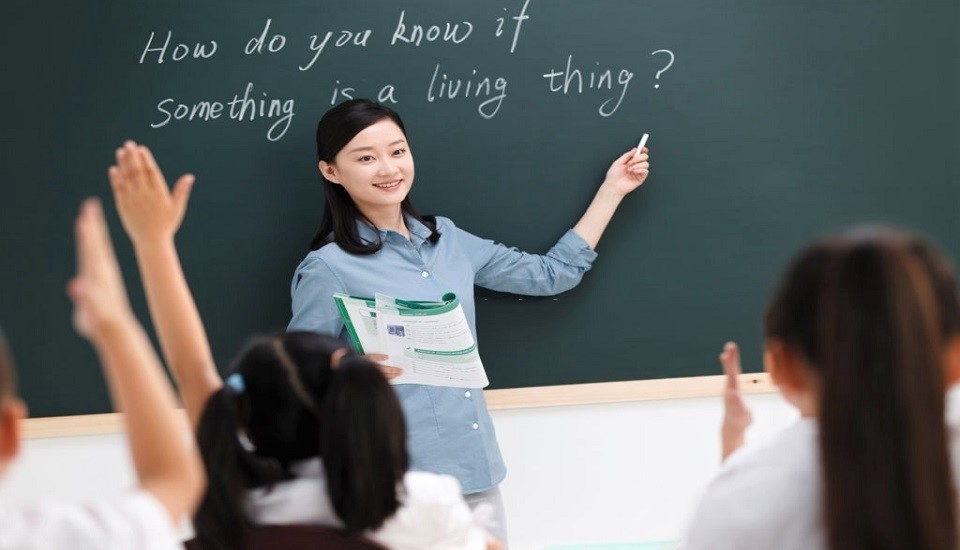 An Exclusive Guide To Teaching English in Thailand
22nd July 2021
Thailand has always been an English teacher's dream because of several advantages. With a low cost of living, delicious food, rich culture, plenty of partying…the Land of Smiles offers a lot of exciting opportunities. Thailand has always been one of Asia's most popular ESL destinations for teaching English overseas for several years due to the wide range of job opportunities.
But how do you go about teaching English there legitimately? For Thai people, English is measured as arequirement to work in the international market, thus there is a need for skilled ESL/EFL teachers always. Let us have a detailed observation about teaching English in Thailand successfully.
The Visa Situation
Needless to say, the visa state of affairs for overseas teachers in Thailand is continuously evolving. Earlier, it was conceivable for everyone to get a teaching job nearly without any qualifications or even a work visa. However, now things have changed. The Thai government has tightened its regulations in recent times.
At present, vaccinated Thai as well as foreign travelers may enter Thailand without quarantine through the Phuket Sandbox Program started from July 1, 2021. However, the Thai government has reinstated the compulsory quarantine of 14 days for unvaccinated foreign traveler.
The Thai Embassies and Consulates are now issuing the Certificate of Entry to enter Thailand including those people under Visa Exemption list. 64 Countries are allowed to enter Thailand under the VISA EXEMPTION RULE.
Presently, the Thai Embassies and Consulates are issuing a 60-day tourist visa along with a special tourist visa (STV) and Certificate of Entry to enter Thailand. Also, the country allows semi-commercial flights to travel to Thailand. ESL teachers will need a Non-Immigrant B Visa which they can acquire before leaving home if they secure a job already up in advance or by visiting a Thai embassy in a neighboring country.
The requirements for a Non-Immigrant B Visa are:
Passport with a minimum of 6 months validity and two blank pages
Passport photos (size and style will be quantified)
Original copy of your degree
Certified criminal background check from your home country
Visa application payment
Various documents that your employer should supply
After getting your Visa in your passport, you need to apply for a work certificate. To get a work permit you will require:
Passport photos
Passport with a Non-Immigrant B Visa stamp
Original copy of your educational degrees
A medical certificate issued by a Thai doctor
Evidence of any earlier teaching experience

The final step in the process is the teaching license. You will need your passport with a Non-Immigrant B Visa stamp, passport photos, work permit, original copy of your degrees, University transcripts and specialized criminal background check from your home country.
Educational Requirements to Teaching English in Thailand
We recommend considering an internationally recognized TEFL/TESOL certification course before looking for opportunities here in Thailand. Even though a TEFL/TESOL certification is not an authorized condition but this having one will increase your probability of securing jobs with higher salaries and better working environments.
Check these following options –

You can take an online course as well. Additionally, to teach English in Thailand, most ESL/EFL teachers will need native-like proficiency with a bachelor's degree.
Job Opportunities in Thailand
There are several opportunities for well-qualified English teachers. Job opportunities are available in areas like ---
Different private language schools
Public schools
Possibility to teach at universities
Language Academies
Private International Schools
Online
Private tutoring
Corporate Training Programs
Generally, most TEFL teachers teach in public schools receive training from the Thai Ministry of Education. The Thai school year consists of two semesters starting May and November. However, finding an ESL job in popular cities like Bangkok and Chiang Mai might be tough sometimes, due to the competition. Otherwise, getting a teaching job in Thailand at any time of the year is comparatively easy.
Things to Do in Thailand
Teachers can live gracefully in Thailand with a monthly salary depending on their qualifications and employers. With low cost of living, some schools even provide housing remuneration or arrange an apartment for foreign teachers. Speaking Thai will be an add-on.
Thais are proud of their rich culture and they like to dress up and parade down the streets in traditional attire. About 95% of the Thais are Buddhist and they are generous and caring. Just to raise your excitement, there are over 300 gorgeous islands in Thailand. You may also try getting a Sak Yant tattoo that is a traditional Thai tattoo done by a monk.
Riding a tuk-tuk in Thailand should definitely be in your to-do list in Thailand or maybe you can watch Thailand's national sport- Muay Thai fight. It is needless to say to try Thai cuisine by taking a street-food tour. If you want to feel like you're on the canals in Venice, try the floating market of Thailand; the most famous one is Damnoen Saduak floating market.
Chiang Rai, popular as the picture-perfect White Temple, is situated in Northern Thailand. Likewise, the Grand Palace is also one of the popular tourist places.
Apart from these, there are more opportunities to explore the beautiful country.
Concluding Thoughts
At first, moving to Thailand can seem a little overwhelming but teaching English in Thailand with the online TEFL course in Thailand program will be a lifetime experience. The country is a perfect place to start your teaching English career in a foreign country. We hope this guide will help you toget all the necessary information that you need to make your ESL dream in Thailand an accomplished one.
Written By : Chaem Choi
---